In Art&Servei we offer comprehensive services for packaging layout, study and production under strict monitoring in each of our departments.


Pre-printing
Our internal pre-printing service allows your projects to be developed with the greatest guarantee, carrying out the graphic design of its articles, whether packaging, point of sale display or merchandising. We also have a comprehensive layout system where you can validate your products with a physical prototype. We have our own CTP system.
Printing
Art&Servei has a fully owned internal printing programme where, from our workshops, we can offer traditional offset printing, as well as UV offset printing of the highest quality up to 1.2 mm on materials such as plastic (PVC, Polypropylene, Polyester, PET, Polystyrene...)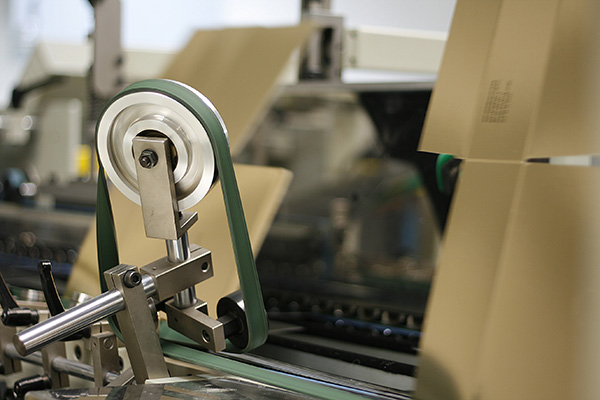 Die-cutting/Gumming
We offer our own die-cutting service, which allows us to speed up production times.

We also have two automatic gumming machines, one for cardboard and the other for plastic. This allows us to carry out any project from start to finish.
Finishes
We have a great diversity of graphic finishes that will allow you to transform your packaging by adding value and distinguishing it from your competitors. Finishes include film wrapping, UV selective varnishes, engravings, reliefs, dual glued and hand-crafted. These finishes allow you to create a visual and functional impact through creative and effective solutions which also respect the environment.